Battle With Me!
As I type this, my back is not comfortable. That's generous, since I needed a cane to get out of bed this morning.
But I'm not complaining. I've been here before. And I'm not giving in or giving up.
Everyone has problems. Some are of our own making. Others are just the unluck of the draw. Either way, it's our choice how we deal with these issues.
I choose to do battle… Won't you join me?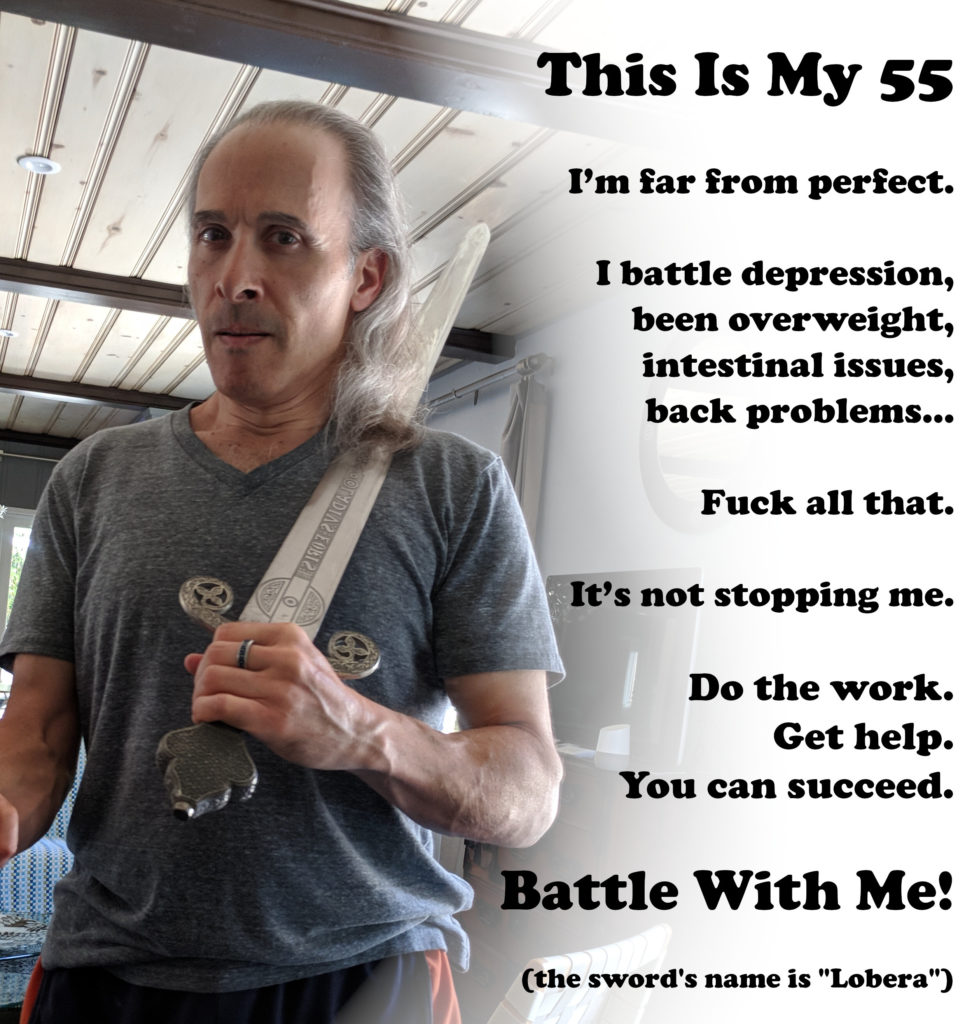 This Is My 55

I'm far from perfect.

I battle depression,
been overweight,
intestinal issues,
back problems…

Fuck all that.

It's not stopping me.

Do the work.
Get help.
You can succeed.

Battle With Me!

(the sword's name is "Lobera")
All content written and voiced by Joe J Thomas online at: JoeActor.com