Let There Be Lights!
I made these bedside pendant lamps for less than $55 each… with my own two hands!
(hard to believe, no?)
Read on to find out how they're built, and to view links to the products so you can make them too…
The lampshades are from kits known as "Jigsaw Puzzle Lamps" or just "Jigsaw Lamps".
Each kit contains 30 flat plastic pieces. All the pieces are the same, but you can assemble them into a lot of different shapes. We chose a smaller shape that only uses 20 pieces (so, 2 kits could actually make 3 shades). We bought ours from an online store called "Shop Wild Things". Here's a closer look at one of the lampshades: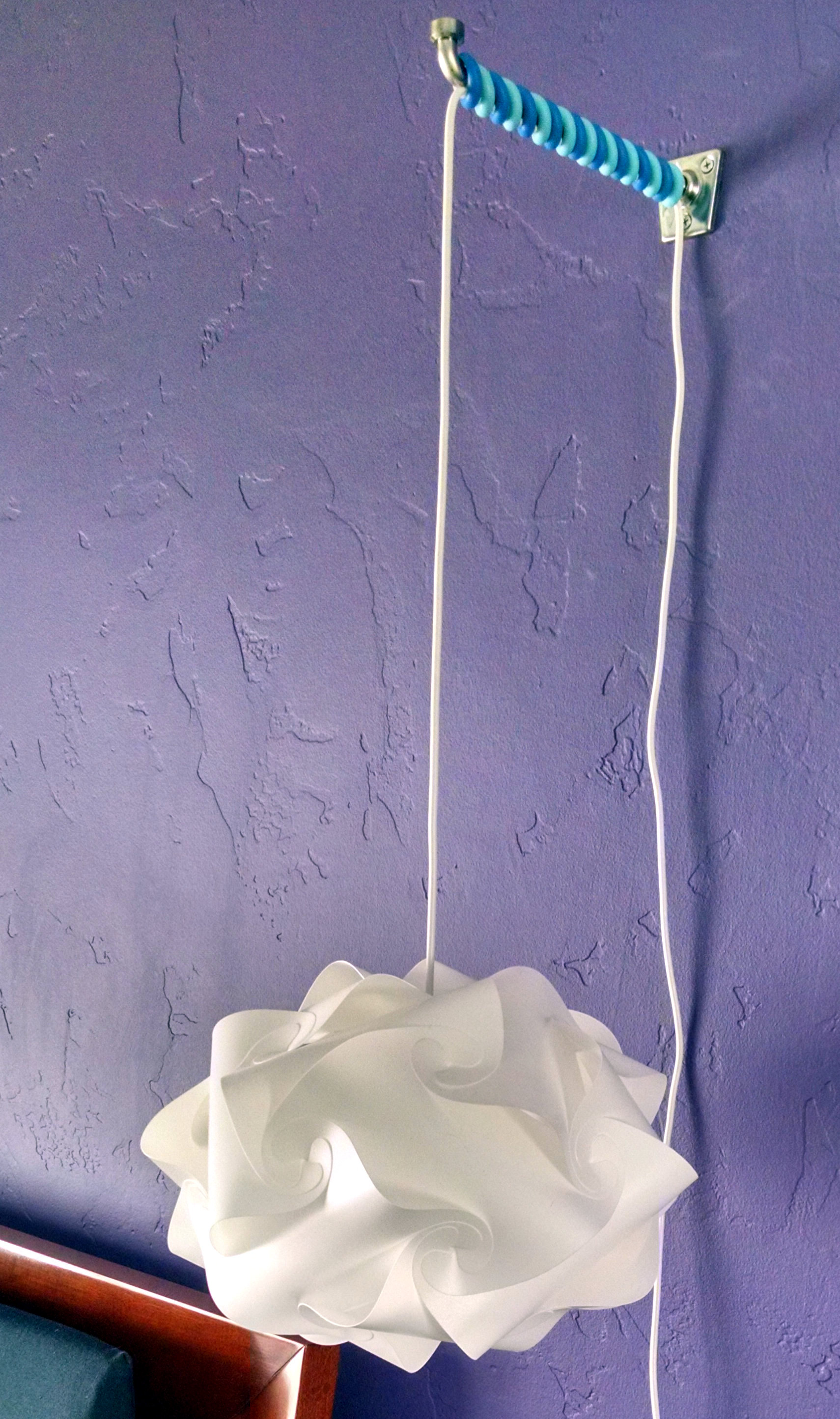 Click here for the jigsaw lamp kit product page.
Once you have the shade built, you'll need a light cord with a socket and a switch. We found those at the same online store. The switch on this model is a couple feet from the plug end of the cord:

Click here for the light cord product page.
The last thing we needed to have was a way to mount these lights to the wall by our bed. A short trip to The Container Store and we came away with a wall bracket, and some cable ties that did the trick:

Click here for the wall bracket product page.
Click here for the cable ties product page.
One final note: in order to securely hold the cable to the wall bracket, I used a few cheap zip-ties. You can find those at any hardware or electronics store.
… and that's it! For a total cost of less than $55 each, they turned out really well.
I hope you enjoyed our enlightening journey, and let me know what kind of do-it-yourself home projects you've done in the comments below.
Cheers,
Joe
All content written and voiced by Joe J Thomas online at: JoeActor.com