The Kruelest Fruit
a poem by Joe J Thomas
Oh! Tiny orange, how you mock me!
Once the peel is gone, all is empty.

Bitter and pithy; the agony complete.
A broken promise of taste so sweet.

They hide you in baked goods, cookies and pies.
Drench you in sugar and chocolate to cover the lies.

But they cannot conceal the ultimate truth.
Oh! Kumquat you are most certainly the kruelest fruit.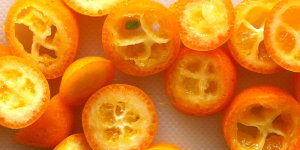 All content written and voiced by Joe J Thomas online at: JoeActor.com