Comedy to Cash
or
Mockery to Moolah
A couple weeks ago, I was on "This American Life" on NPR.
The segment was on Volkswagen's recent emission scandal, and was written to sound like a Frontline documentary, or like a stereotypical NPR or PBS spot. A really cool gig…
But that's not where the story begins.
I listen to a lot of NPR. My wife got me hooked a while back. Being a natural mimic and seeing the comic potential, I wrote a parody called "This United States Life" in 2013:

JPR-BillParker_JoeActor_20130819
(I play all the voices on it)
Just by playing and doing what comes naturally to me I was also unknowingly preparing myself for a real gig!
Here's the real "This American Life" spot:

NPR_VW_ComingClean_Joe_J_Thomas_20151009
(Also play all the voices on this one)
So, go out there and hand some fun with the things you hear every day. Play with it, script it, record, edit – do whatever it takes to turn your playtime into a new character for your repertoire. You never know when one might turn into a real job!
See you in the booth!
Joe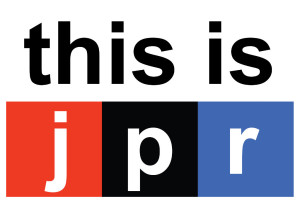 All content written and voiced by Joe J Thomas online at: JoeActor.com